MONDO ITALIANO. ITALIAN RESTAURANT
TAOS, NEW MEXICO & THE ESPRESSO BAR AT MONDO ITALIANO
832 Paseo del Pueblo Sur
Taos, NM 87571
Who We Are?
Jennifer DeBow, Mondo Italiano partner, knew exactly what she wanted to do when she conceived of the restaurant — she longed to capture the flavor of the East Coast Italian American food that she had enjoyed during her childhood in Manhattan.
"I put together the menu based on the dishes I used to eat in New York City," she said. "Each item has been taken from a specific restaurant."
True Italian Food and Pizza in Taos, New Mexico
Creating amazing pizza pies and pastas, Chef Jennifer DeBow gets down to basics with the simplest and best known of all Italian dishes: pizza. One bite of the crispy homemade crust with a perfect layer of freshly made sauce and fresh toppings of your choice will being you to the heart of Mulberry Street. Whatever you're hungry for, Mondo Italiano has it covered!
Thirsty?

The espresso bar is open. Or choose from our selection of draft beer and wine hand-picked to pair perfectly with your pizza or pasta.
All pies are hand rolled and made fresh to order. Try the Calamari, Calabro Mozzarella Sticks or Taos Firehouse Wings while you wait for your pizza to arrive hot from Mondo's brick oven.
Make sure to check out all of the delicious dishes like Shrimp Scampi: sautéed in butter, white wine and garlic or our Meatball Hero served with house cut fries. Or try the Fettuccine Alfredo, prepared to order with cream, Parmesan cheese and fresh egg yolk.
Or the classic Eggplant Parmesan, whole eggplant sliced for your order, dipped in house made breadcrumbs, lightly fried and baked between layers of cheese and served bubbling hot.
What People Are Saying
Trip Advisor
Best Italian food in New Mexico!
Some of the best Italian food in New Mexico. They have expanded to a new southside two-story location with more seating. But don't get there too late because it fills up quickly. Try the chicken Parmesan with Alfredo!
Amazing dining experience!
Simply WOW...the delicious food, service, fun for the whole family!
We enjoyed fettuccine with salmon, Cali IPA beer, bread, spaghetti and topped the night off with gelato (ice cream)!
They had a very busy night and let us know about the wait time. Then made sure we had good service from multiple employees to refill drinks, clear the table, bring bread, offer extra cheese, etc.
Kids are able to draw on the table paper, kids can put their "table art" on the wall in the Gelato room. Had so much fun here!
Yelp
We really like their pizza. Especially the meat lovers. My friend had a calzone and it was amazing, even better than the pizza. Salad was good too. Nice change of pace from a week of Taos Adobe to an Italian look.

Service was quick, friendly, efficient. I will return and always recommend that place.
I'm certain they were about to close when we arrived but they welcomed us warmly and were we ever surprised. My friends and I all agreed that this was some of the best Italian food we have ever had....IT WAS DELICIOUS! We ate the chicken Alfredo, linguine Alla vongole, and seafood pescatore.

To add to the great food we had the nicest waiter. We will definitely be back!!! We were seated at near closing and we're never rushed through our meal...we couldn't have had a better experience.
Google
Wow. This place was amazing. Bloody Mary's were wonderful and the pizza was outstanding. I would totally suggest this place. Mozzarella sticks were great as well. We went two days in a row. You won't be disappointed
Food is great. My guests and I had the calamari and deep-fried baby zucchini appetizers. spaghetti and meatballs, sausage, eggplant Parmesan and mushroom ravioli. For entrees.
Very nice atmosphere, views of the mountains and the folks who served us were very nice. Thanks to all. We will be back.
I love their lamb burger, we vote they have the best fries in town and my husband is Belgian ( french fries are not actually french they really came from Belgium ) the bison burger is also amazing and their pizzas are some of the best in Taos
[wprevpro_usetemplate tid="1″]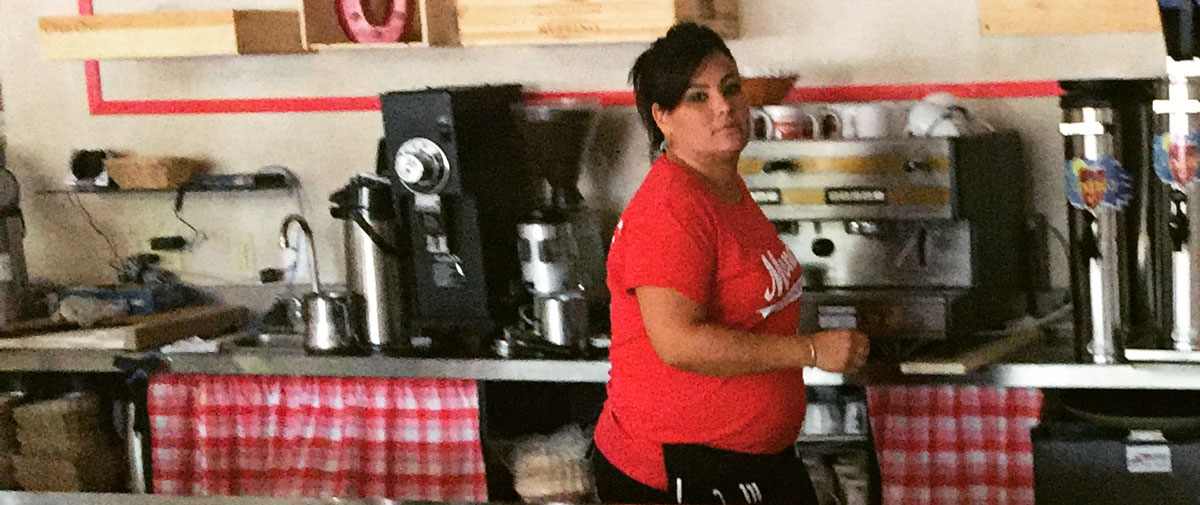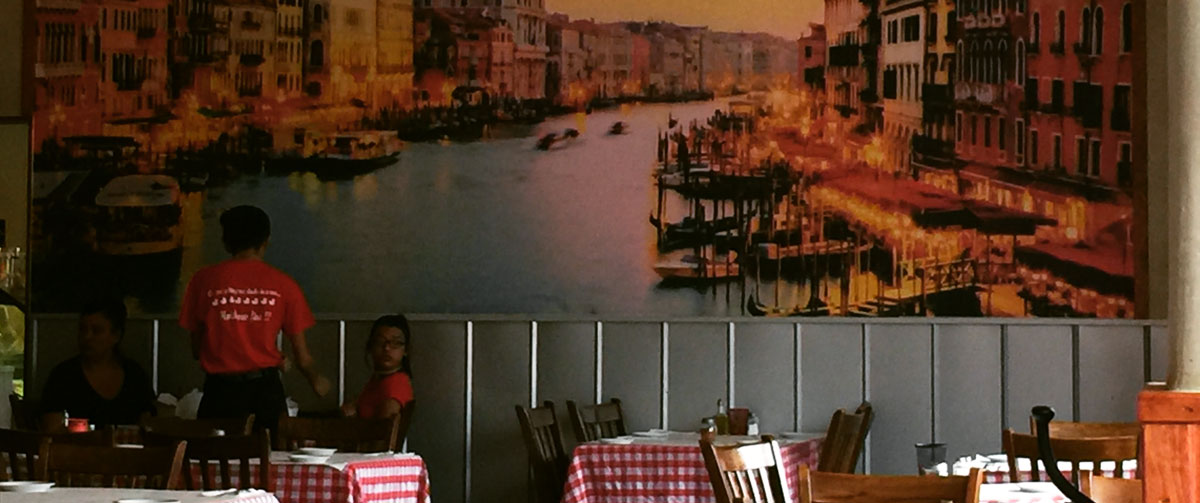 "Top Rated Italian Cuisine" - Zagat.com
"Best of Taos" - TaosNewscom
"Top of Taos" -LocalFlavorMagazine.com
Open Wednesday thru Sunday,
11:00 am to 8:00 pm
(Closed Mondays and Tuesdays)
Delivery Hours from 4 PM until 8 PM
832 Paseo del Pueblo Sur
Taos, NM 87571
* Mondo Deals
Fill out the form below and we will send you special deals and announcements that only members see and use.